CDC DEFY DURUM 
CDC Defy Durum is conventional Canada Western Amber Durum with Excellent Grain Yield potential, very good lodging tolerance and BEST in its class FHB Resistance.  CDC Defy is a great fit in all Dryland Durum Growing areas of western Canada.
Maturity: 98 Days
Height: 90 CM
Lodging: 2.0 best rating
FHB Resistance: Moderately susceptible STAR
Stripe Rust resistance: Intermediate
Leaf Rust Resistance: Resistant
Stem Rust Resistance: Moderately Resistant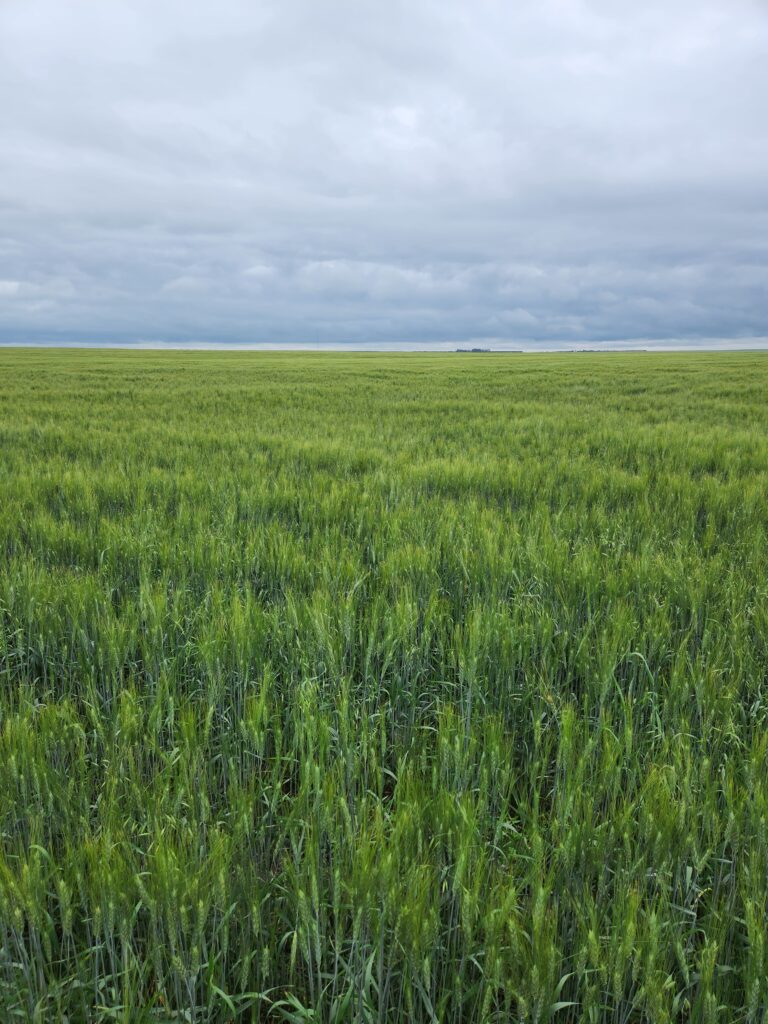 AAC GRAINLAND DURUM
AAC Grainland Durum is a Solid Stem Durum with Excellent Grain Yield, good Gluten Strength, High Protein and low grain cadmium. AAC Grainland has good sprouting tolerance and protein similar to AC Strongfield and a good disease package
Maturity: 99.9
Height: 87.8
Lodging: 3.0
FHB resistance: Moderately Susceptible
Stripe Rust resistance: Resistant
Leaf Rust Resistance: Resistant
Stem Rust Resistance: Moderately Resistant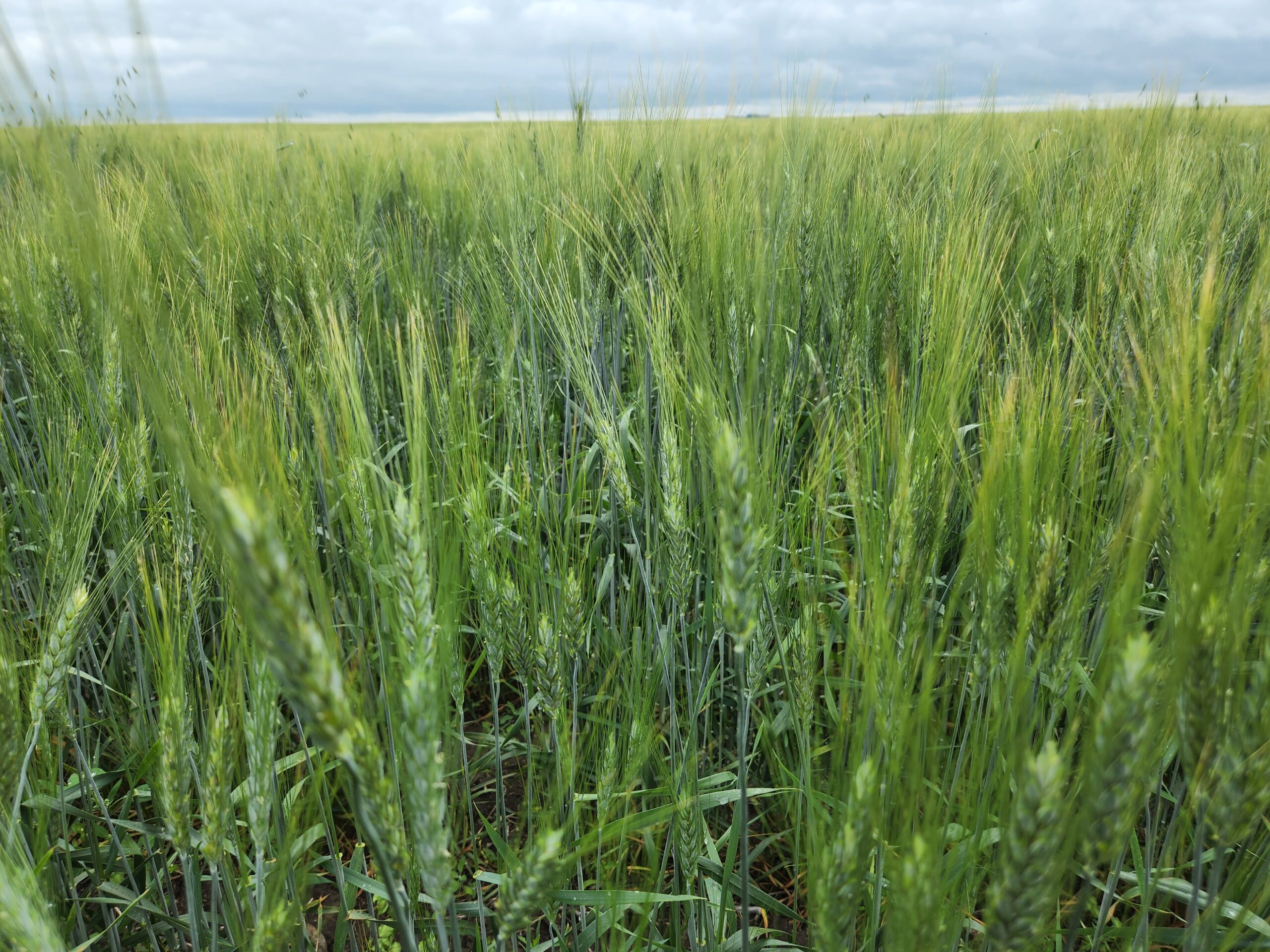 CDC AUSTENSON FEED BARLEY
CDC Austenson is a Secan 2-row feed barley with top grain yield, straw strength, test weight and kernel size and plumpness. CDC Austenon is particularly well suited to producers seeking a top yielding 2-row feed barley with improved performance and is well adapted across Western Canada.
Maturity: 90 days
Height: 83 CM
Lodging: Good
FHB resistance: intermediate
Loose Smut: Susceptible
Other smuts: Resistant
Stem Rust Resistance: intermediate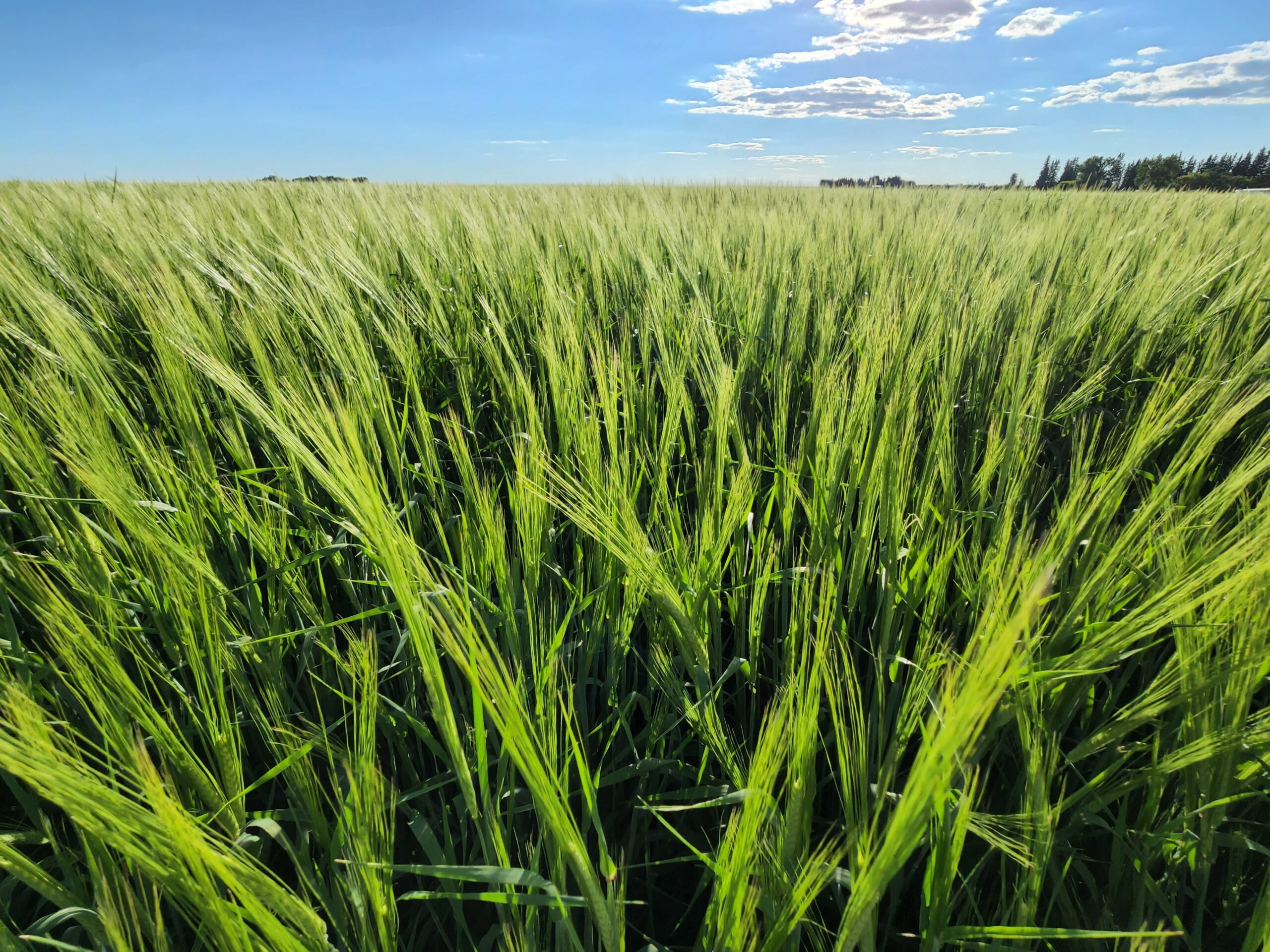 AAC SYNERGY BARLEY 
AAC Synergy sets a new yield standard for two row malt barley in western Canada.  It offers a favorable quality profile that includes relatively low protein with high plump, high extract and low beta-glucan level, complementing a good foliar disease package. AAC Synergy combines great yield potential with favorable quality for the malt market. 
Maturity: 98 days 
Height: 79 CM
Lodging: Fair 
FHB resistance: Intermediate
Loose Smut: Susceptible
Other smuts: Intermediate
Stem Rust Resistance: Moderately Resistant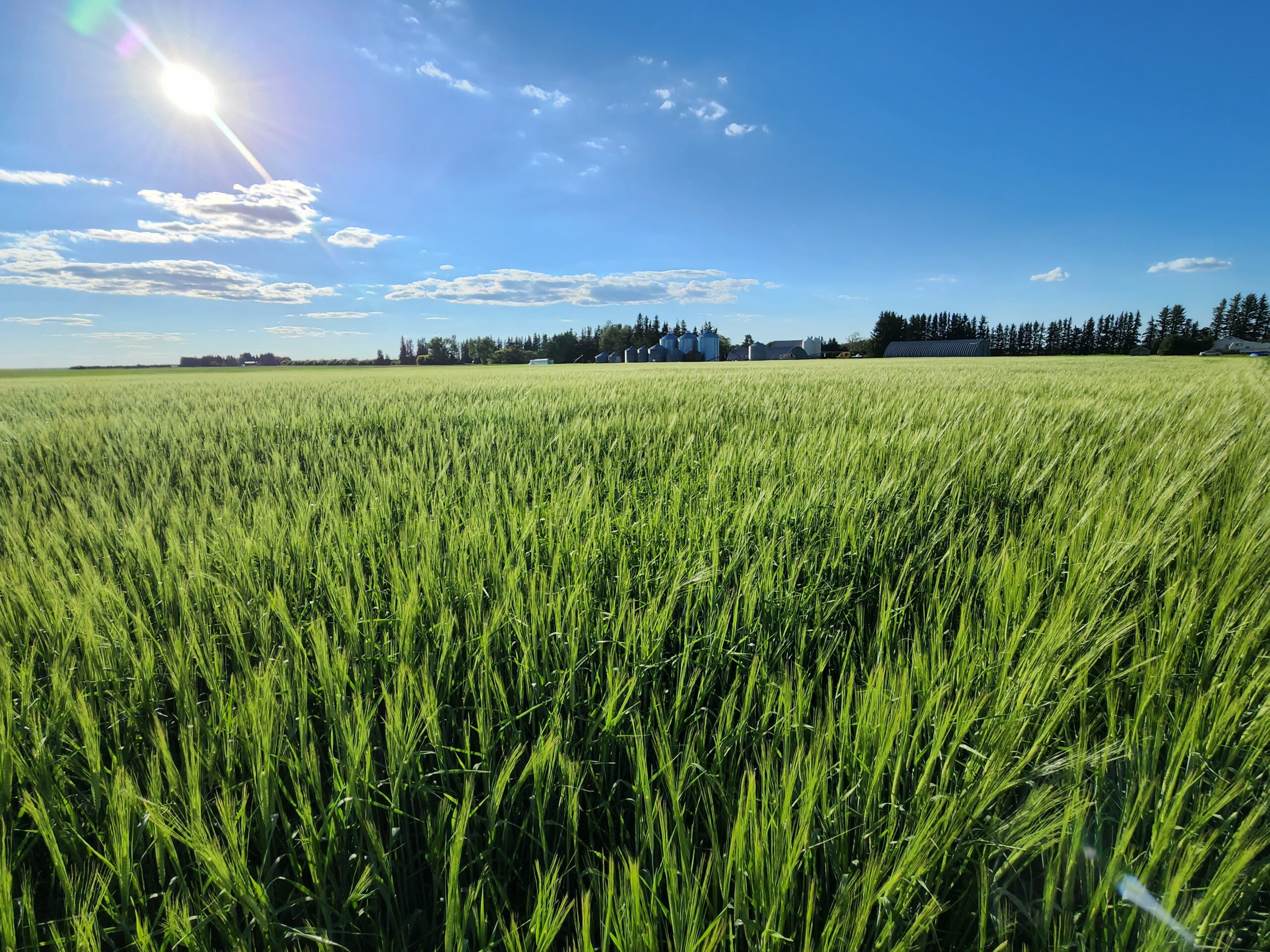 CDC IMPULSE RED LENTILS
CDC Impulse is a CLEARFIELD* small red lentil that is well adapted to the brown and dark brown soil zones. CDC Impulse is  high yielding and large in diameter.  It has a high seed test weight and is acceptable for special segments of the dehulled red lentil cotyledon markets.
Shows a 108% Check against Maxim
Rated good resistance to ascochyta and anthracnose
52 days to flower
37 CM in height
Early to Mid Maturity
Highest seed weight with 44 G/1000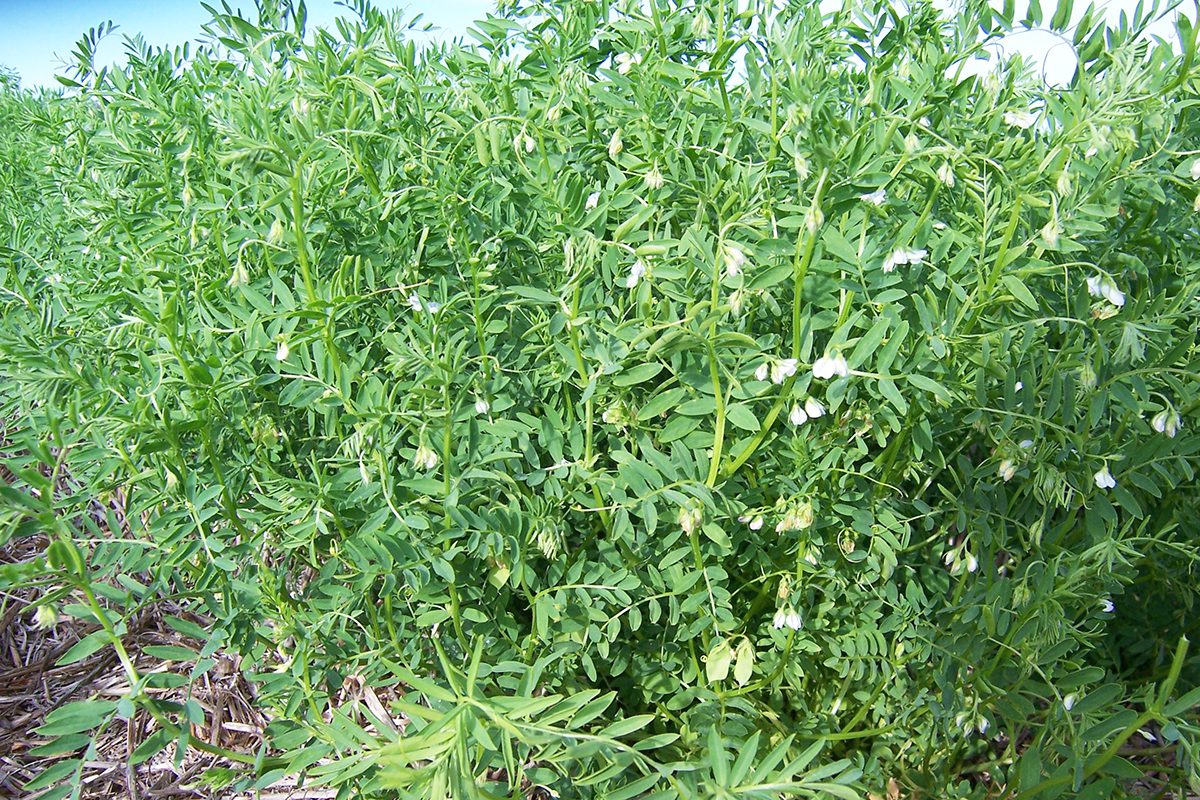 CDC GREENSTAR LARGE GREEN LENTILS
CDC Greenstar is the newest Conventional yellow cotyledon large green lentil variety that has high yield potential and larger seed size. Produces good color retention and better standability.
Conventional Variety
97% yield check to Maxim
52 Days to Flower
40 CM in height
Medium to late maturity
Rated good to Ascochyta Blight
Seed test weight : 73 G/1000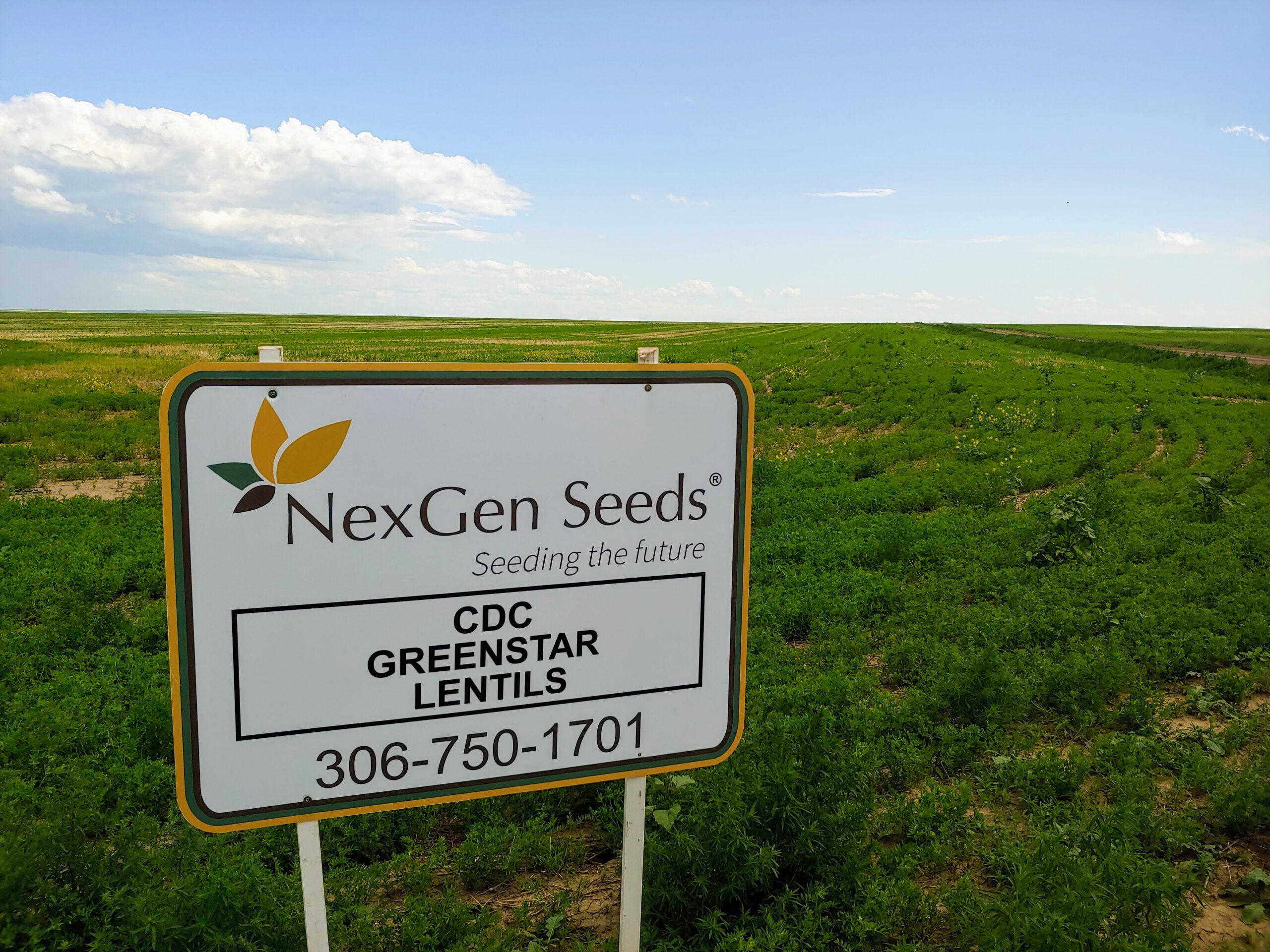 CDC LIMA CL LARGE GREEN LENTIL
CDC Lima is a high yielding yellow cotyledon large green Clearfield* lentil variety. CDC Lima has a larger seed which is also thicker making CDC Lima more suitable for lentil dehulling.  It also boasts improved lodging, disease resistance, and color retention.
CLEARFIELD*
Potential 10% higher yield rating than CDC Impower
Height : 35 CM
Days to Flower: 51
Medium to late maturity
Rated good to ascochyta Blight
Seed test weight: 74G/1000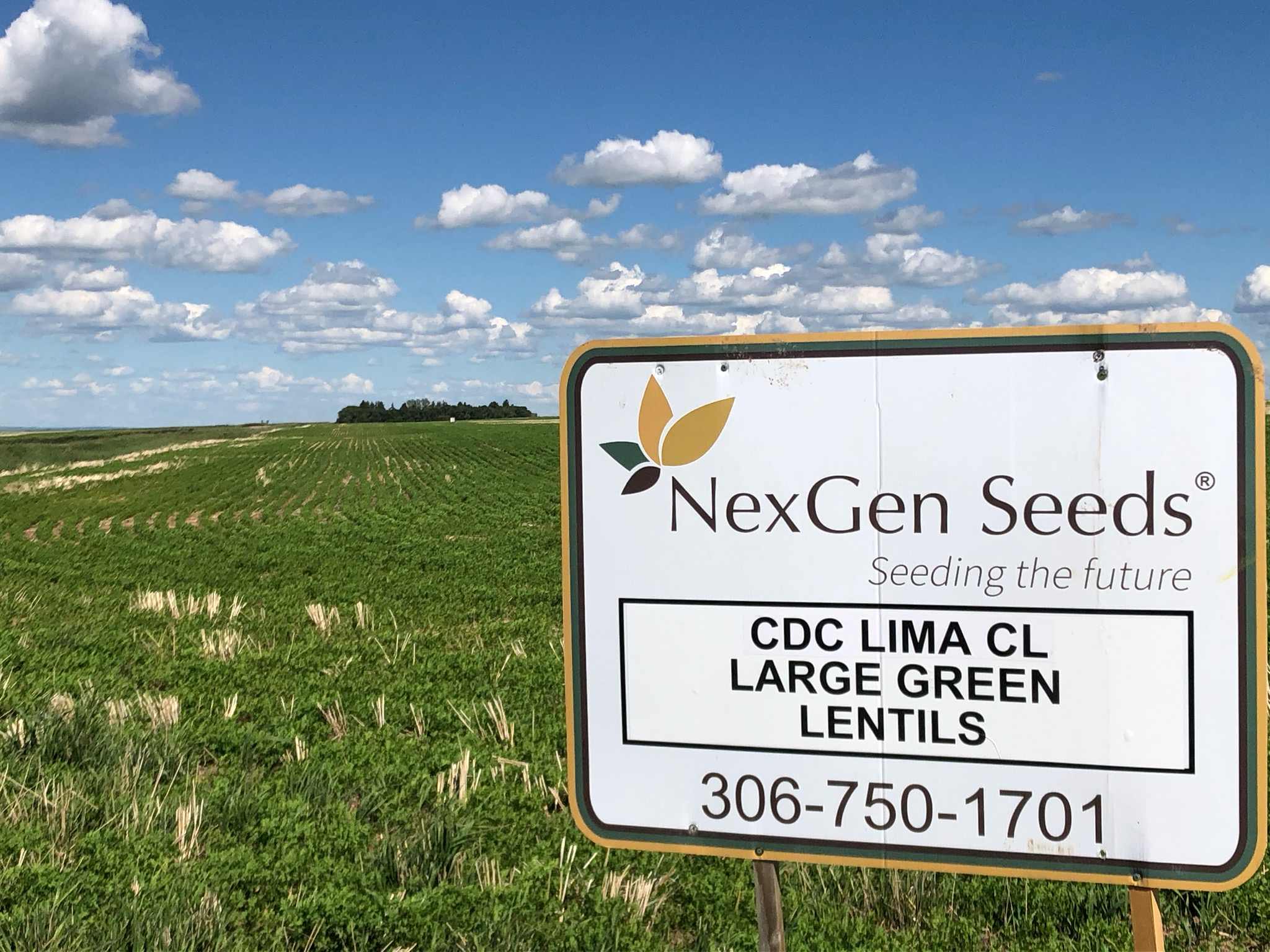 COMMON ORION GARBANZO BEANS / CHICKPEAS
CDC Orion is a high yielding, large calibre producing predominantly (9mm-10mm) variety. CDC Orion flowers early and matures one week earlier than CDC Frontier on average.  It produces a light cream color with typical ram-head kabuli seed shape. CDC Orion is well adapted to all current chickpea growing regions of brown and dark brown soil zones of Southern Saskatchewan and South Eastern Alberta.
High yielding cultivar
Large seed size
Moderately resistant to fusarium blight
Early maturity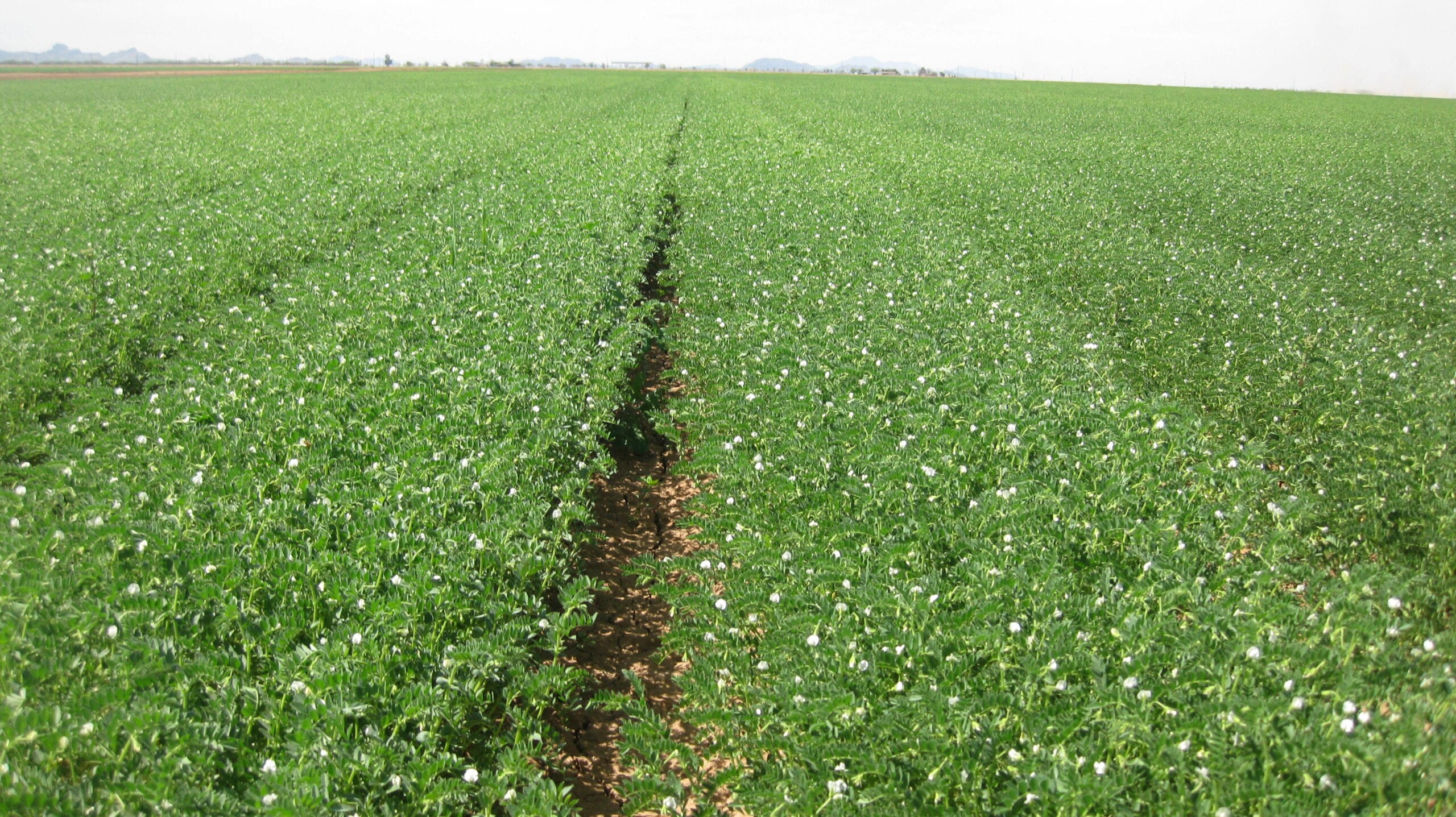 CS Camden Oats
CS Camden Oats are a very high yielding oat with excellent lodging resistance due to its shorter stature.  It is grower and miller approved with high yields and improved quality. CS Camden Oats produces high leaf Biomass, produces plump, less thins and higher Beta glucan and is an approved milling variety.
Maturity: Mid
Height: Short
Growing Zone: All oats growing areas: AB, SK, MB
Lodging Resistance: Very Good
Stem Rust Resistance: S
Smut Resistance: I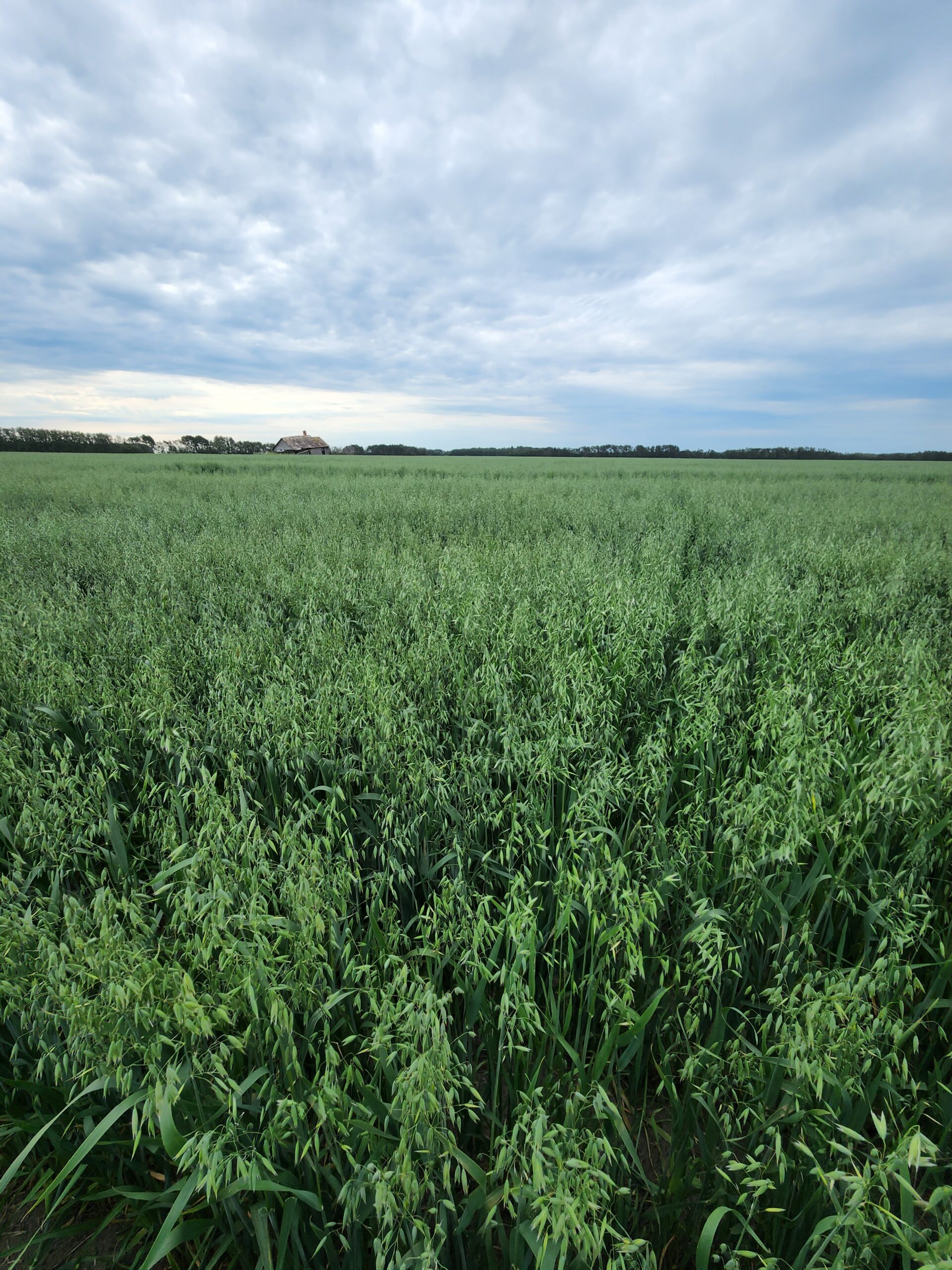 CDC LEWOCHKO YELLOW PEAS
CDC Lewochko is a Mid-maturing yellow cotyledon, semi leafless field pea with Medium Vine Length. CDC Lewochko has good lodging and powdery mildew resistance.  CDC Lewochko has improved protein and reduced seed coat damage.
Height: 78 CM
Maturity: 97 days
Lodging : 3.5
Seed coat Breakage: Good
Crude Protein : 23.9%
Seed Weight: 230 G
Greeness: Good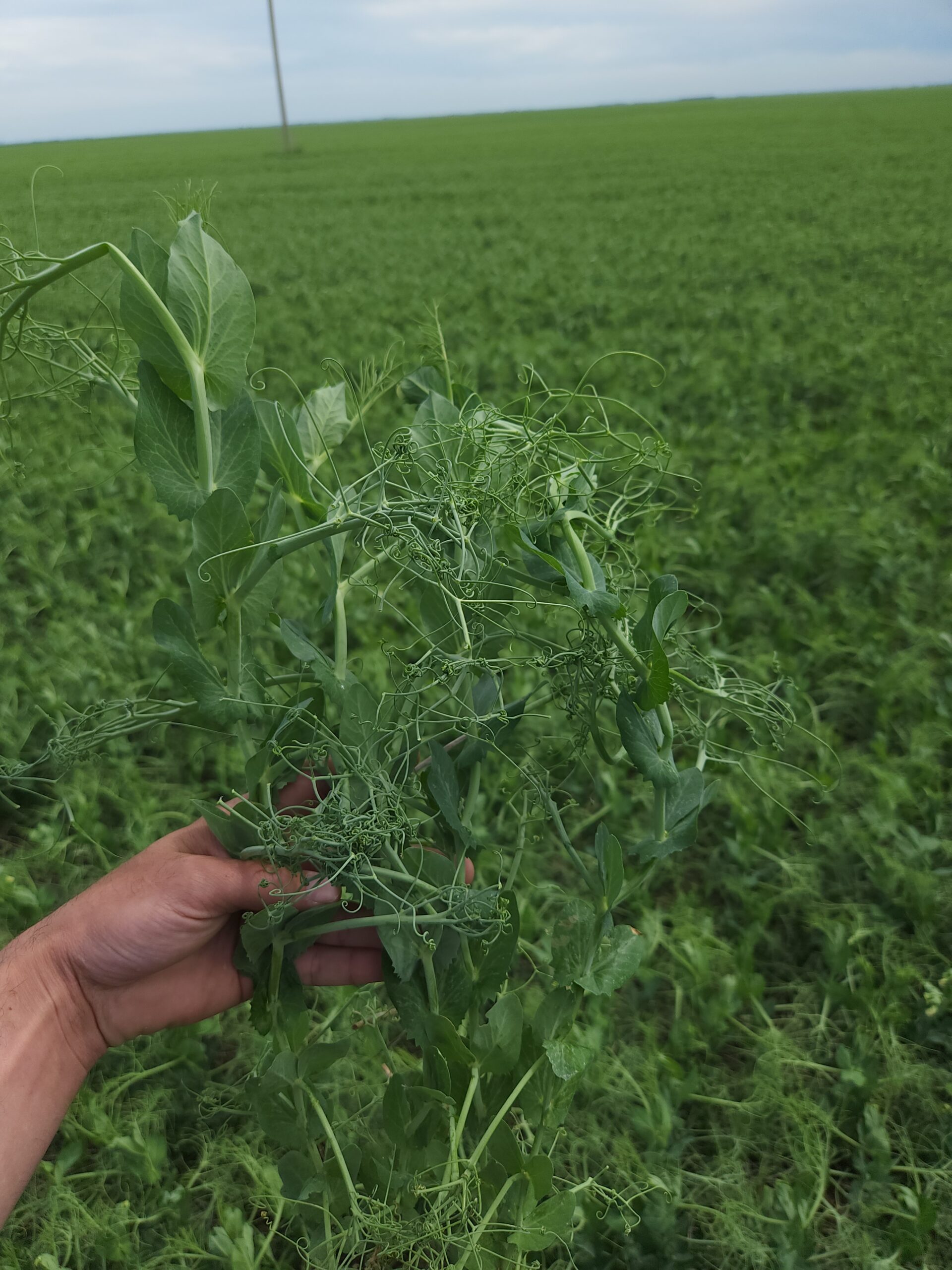 CDC SPECTRUM YELLOW PEAS 
CDC spectrum is a yellow cotyledon , semi leafless field pea featuring improved yield, good lodging tolerance and powdery mildew resistance, CDC Spectrum is a medium sized seed and low seed coat breakage percentage, and moderate protein concentration.
Height: 90 CM 
Maturity: 100 days
Lodging: 3.2
Seed Coat Breakage: 2
Crude Protein % : 23.7
Seed Weight: 240 G
Greeness: Fair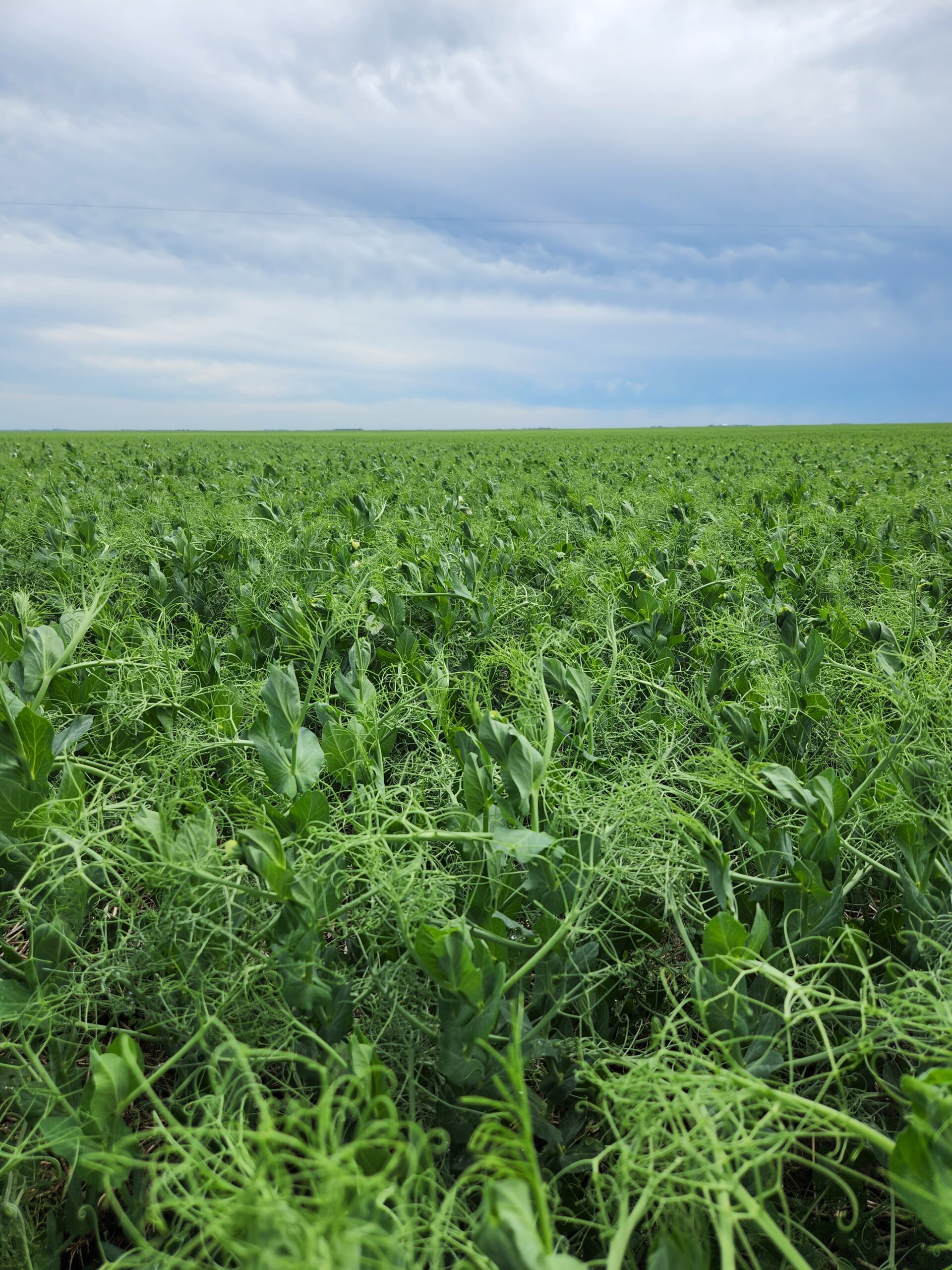 AAC CARVER YELLOW PEAS
AAC Carver is a Canterra seeds Yellow pea. It is the Perfect Package. It is suited every area and situation! Provides high yields, early maturity, and Large seed size. AAC Carver are Very good for Lodging.
Height: 85 CM
Maturity: Early
Lodging: Very Good
Greeness: Good
Seed Weight : 240 g/1000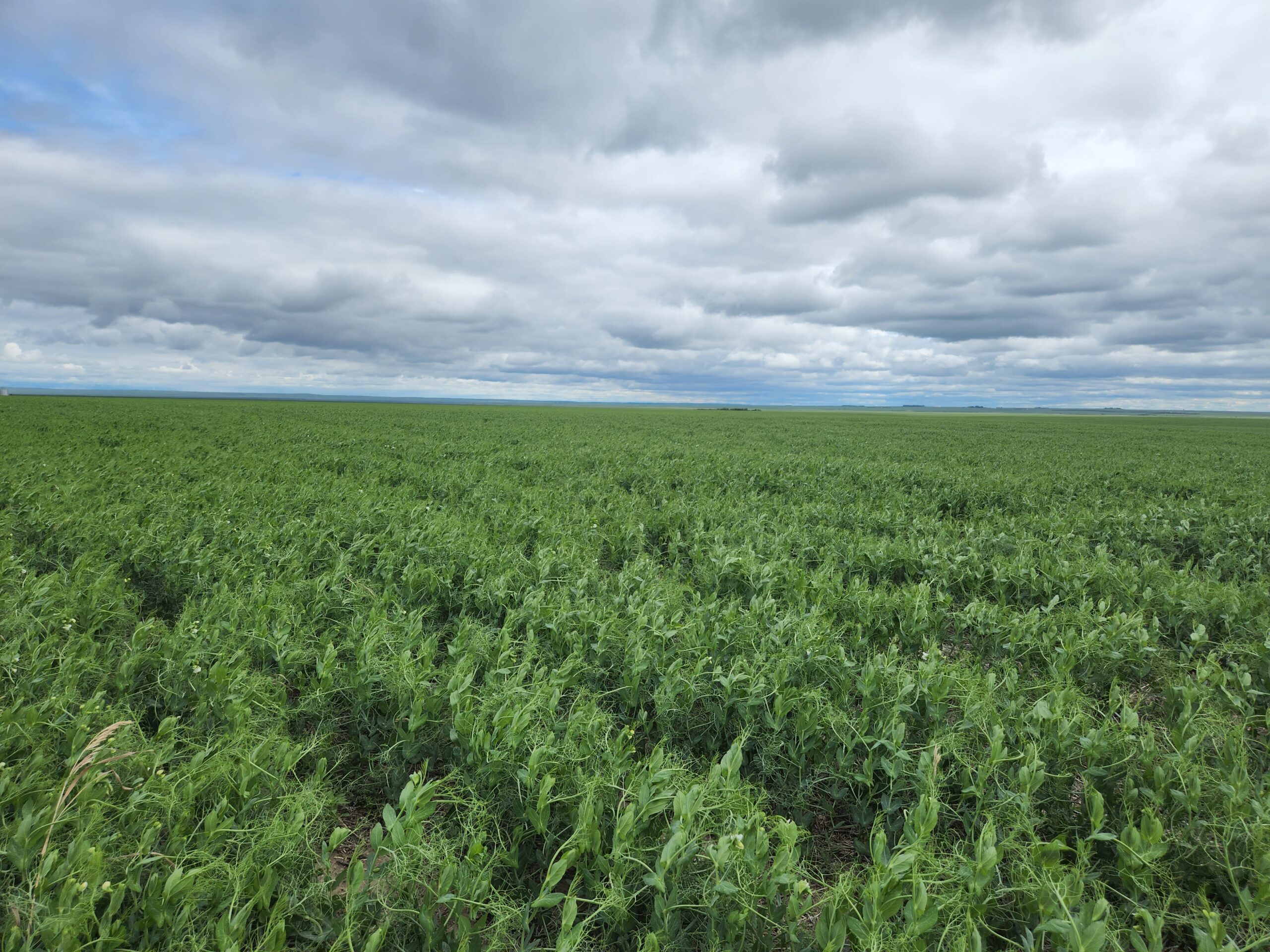 CDC INCA YELLOW PEAS
CDC Inca Yellow peas is a yellow cotyledon Yellow pea.  it is High Yielding, particularly in the south,  medium seed size and moderate protein.  CDC Inca have very good resistance to seed coat breakage, medium vine length and is resistant to powdery mildew.  
Height: 85 CM
Seed Coat Breakage : 2
Crude Protein: 22.8%
Maturity: Medium
Lodging: 4
Greeness: Fair
Seed Weight : 230 g
"*" indicates required fields